DANIEL ROZIN
Biography
Daniel Rozin is an artist, educator and developer, working in the area of interactive digital art. As an interactive artist Rozin creates installations and sculptures that have the unique ability to change and respond to the presence and point of view of the viewer. In many cases the viewer becomes the contents of the piece and in others the viewer is invited to take an active role in the creation of the piece. Even though computers are often used in Rozin's work, they are seldom visible. Artist Daniel Rozin is a New York based artist creating interactive digital art. He is an Arts Professor at ITP, Tisch School of The Arts, NYU and has a studio in Long Island City, NY. For more information see itp.nyu.edu/danny
Since the early 2000s, Rozin has been holding a series of individual exhibitions. Most were held in New York, and some were also held in Israel, Costa Rica and South Korea. He also participated in group exhibitions held in various countries from the late 1990s to the present.
As an educator, Rozin is an Arts Professor at ITP, Tisch School Of The Arts, NYU where he teaches such classes as: "The World- Pixel by Pixel", "Project Development Studio", "Introduction to Physical Computing", "Designing for Digital Fabrication" and "Kinetic Sculpture Workshop".
Born in Jerusalem and trained as an industrial designer Rozin lives and works in New York. His work has been exhibited widely with solo exhibitions in the US and internationally and featured in publications such as The New York Times, Wired, ID, Spectrum and Leonardo. His work has earned him numerous awards including Prix Ars Electronica, ID Design Review and the Chrysler Design Award.
Additional information can be found at http://www.smoothware.com/danny/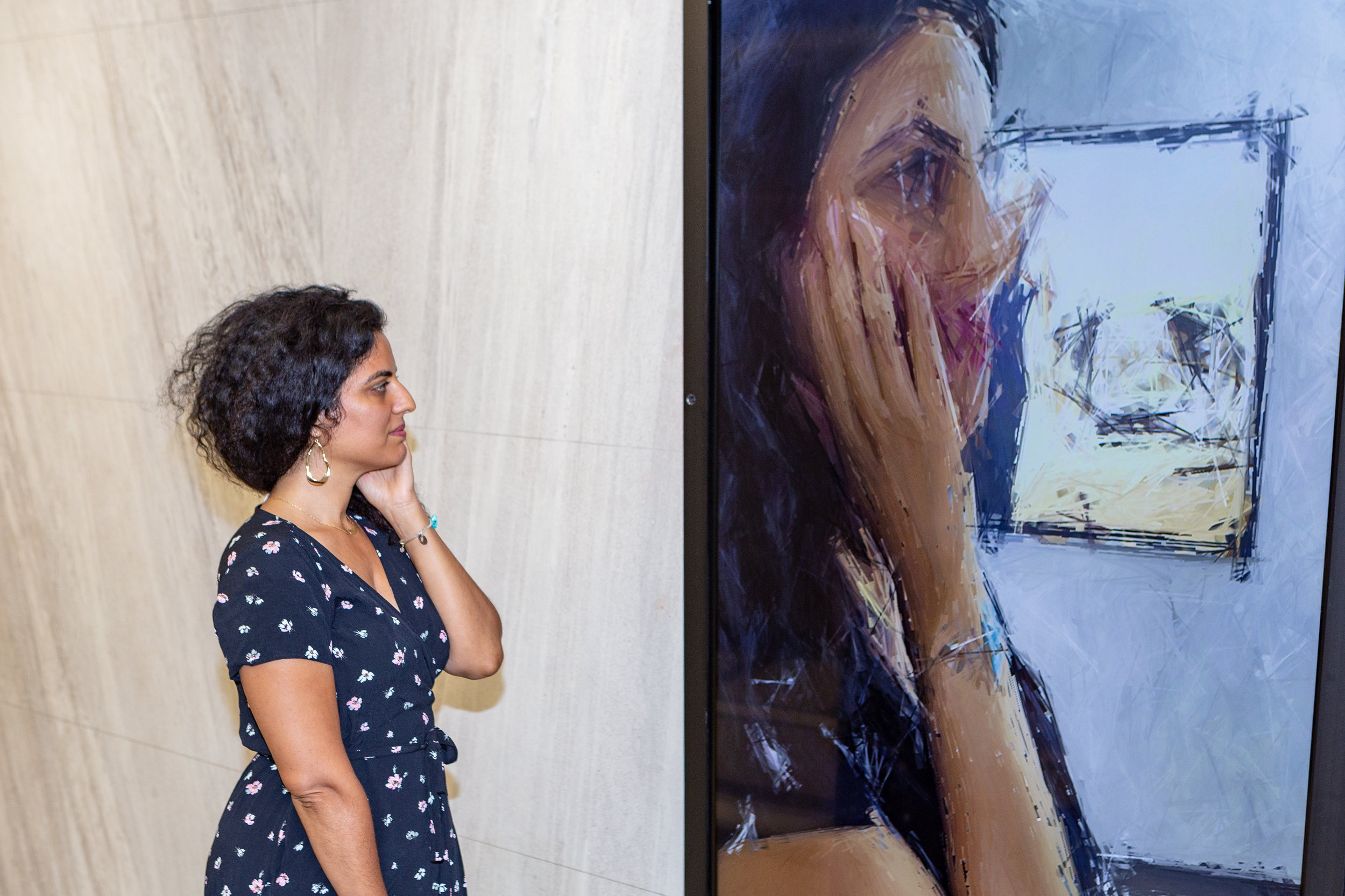 Software Mirror 2015
Computer, Camera, Screen, Software
10 Times Square Lobby